My friend and mediation colleague, Clare Piro, wrote an excellent blog article on "Maintenance" this month. She perfectly articulated the issues and options available to our clients when we discuss the whole concept of maintenance.
I asked her if I can post it on my site to share with my readers, and she graciously allowed me to do so.
Why Might the Spouse Who Deserves a Longer Term of Maintenance Not Receive It?
Thank you, Clare!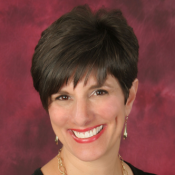 Ada L. Hasloecher
Divorce Mediator / Center Founder
Divorce & Family Mediation Center, LLC
Phone: 631-585-5210
eMail: Info@DFMCLI.com
Connect on